Stylish and stackable set for circular outings with your friends and family.
Eating is more fun when done outside in nature and with friends. With the Light My Fire Eat'n DrinkKit BIO, that is easy to do. Each piece stacks and packs up neatly and securely. This mess kit includes four high-edged plates, one of which functions as the lid, along with a harness that ensures everything inside the container stays where it should. This kit also includes four Pack-Up-Cup that can be used for both hot and cold drinks. To round out the kit, we include 4 Spork Originals that is our iconic spoon-fork-knife combo. Forget about disposable kitchenware, use the reusable Eat'n DrinkKit. Not only is it more sustainable to do so but they are also made from Biobased plastics that are 100% BPA-free that are dishwasher and microwave safe.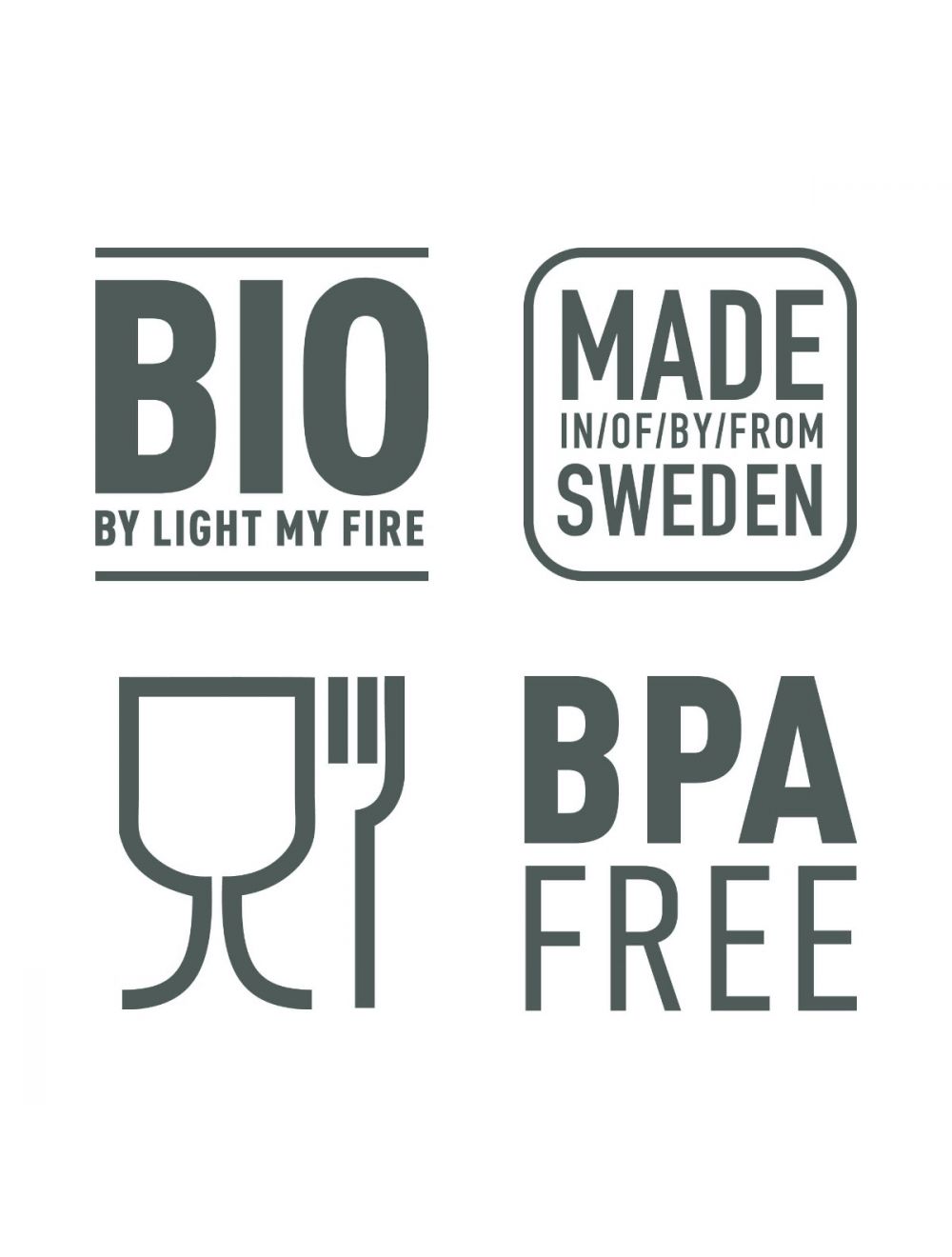 FEATURES
• Bring along friendly – stackable and compact
• Includes handy CircBag for easy storage
• Easy to clean – no sharp corners
• Microwave safe
• Dishwasher safe
• BPA free
• Made in Sweden
• Made from Biobased Bioplastics
MATERIAL FEATURES
• Spork made from GMO free corn based bioplastics
• Pack-up-Cup made from certified sugarcane based bioplastics
• StackPlate and StackLid made from certified sugarcane and wood fiber based bioplastics
SUSTAINABLE FEATURES
Say no to disposables!
INCLUDES
Eat´n Drink Kit BIO 4 people nature Lid
Eat´n Drink Kit BIO 4 people nature Bowl
Eat´n Drink Kit BIO 4 people nature Spork
Eat´n Drink Kit BIO 4 people nature Cup hard part
Eat´n Drink Kit BIO 4 people nature Cup soft part
Eat´n Drink Kit BIO 4 people nature Harness

Measurements:
260x230x70 mm
10,24x9,06x2,76 inches
Weight:
561 g
19,789 oz