Brand: DOD
Color: Black and Tan
Capacity: 1 person
Minimum Water Pressure Resistance: 2000mm (Fly Sheet), 3000mm (Floor)
Material: Tent fabric: 68D polyester (PU coating), Pole: Aluminum Alloy
Accessories included: Pegs, Ropes and Carry bag
Tent Size: 290cm x 290cm x 183cm (Length x Width x Height)
Inner Size: 255cm x 133cm x 183cm (Length x Width x Height)
Packed Size: 14cm x 50 cm (Diameter x Length)
Weight: 2.6kg (Including accessories)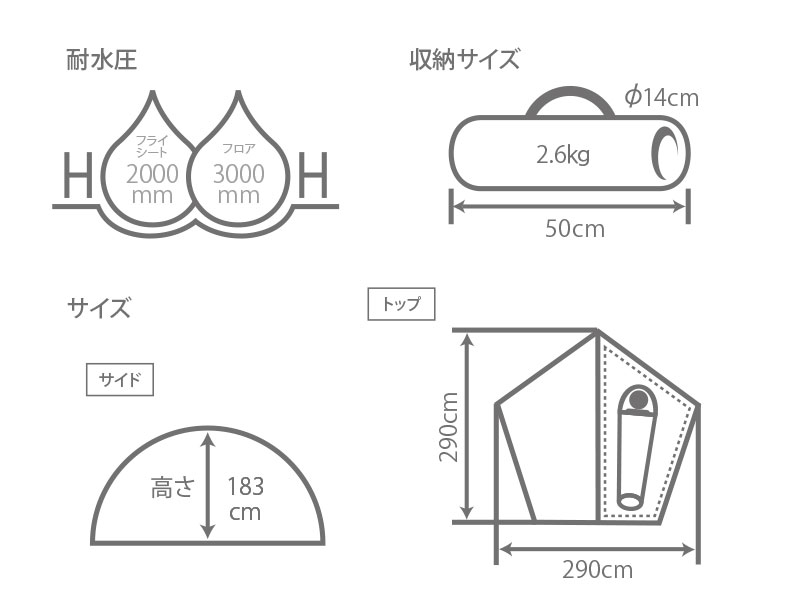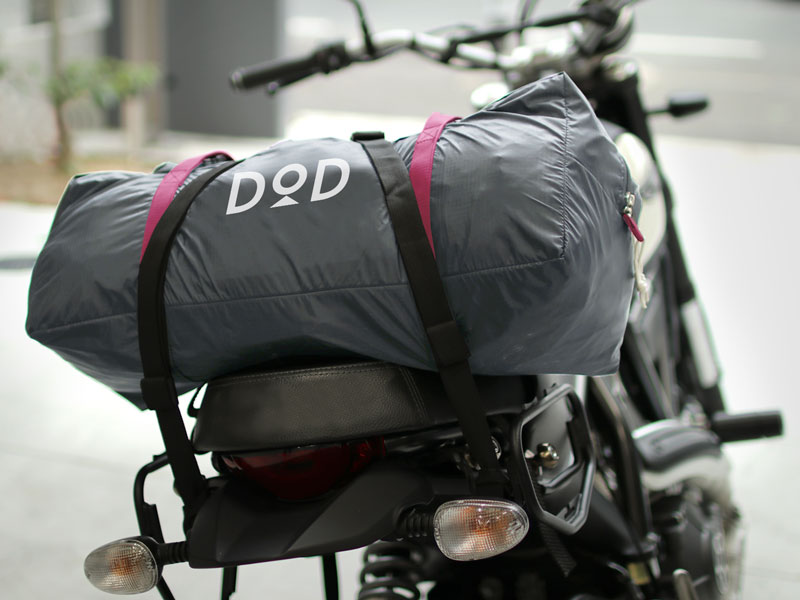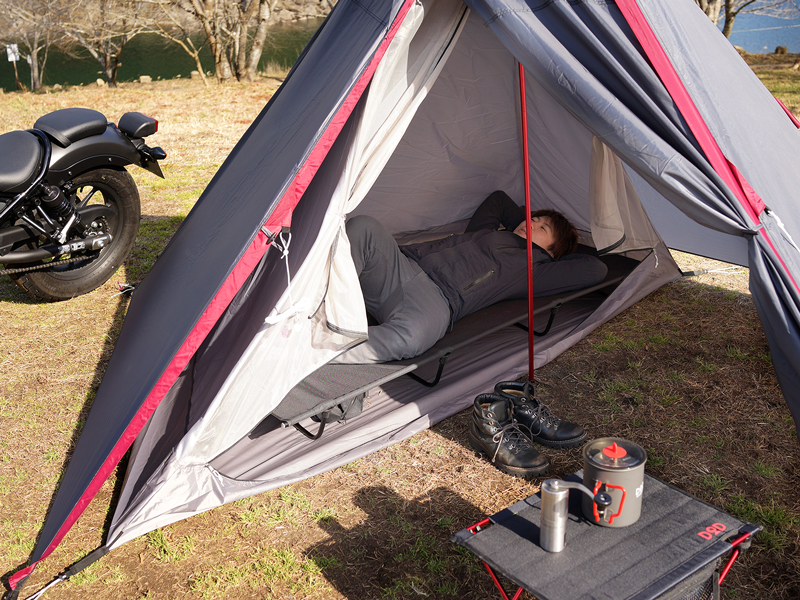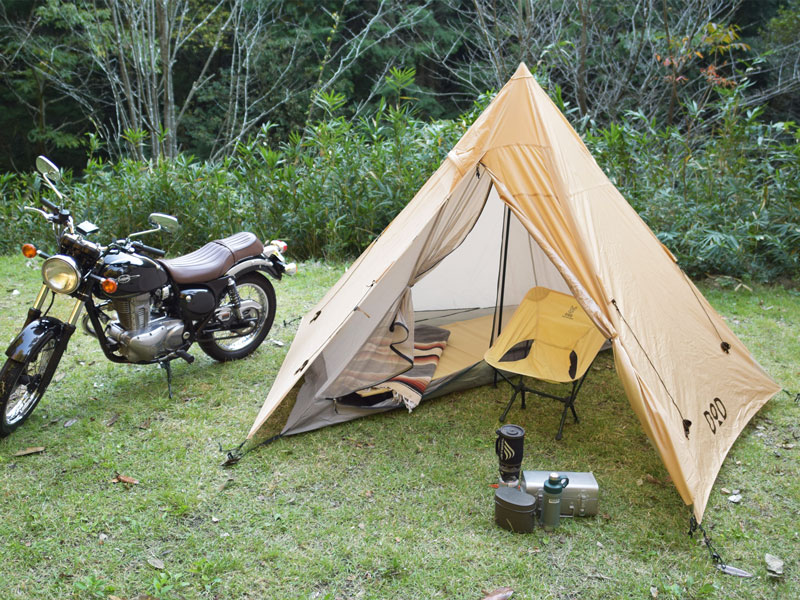 A compact one-pole tent with a two-room structure for those who are worried about the load capacity of their bikes at the bike touring camp. By adopting a one-pole structure, we have realized a compact size of 14 cm in diameter x 50 cm in length that is easy to stack on a motorcycle during touring camp. When set up, we will realize a bedroom where you can sleep spaciously and a front room where you can put a table, and support a fulfilling bike touring solo camp for all riders.