Brand: DOD
Capacity: 2 Person (Adults)
The tent does not have inner tent
Minimum Water Pressure Resistance: 350mm
Material: Polycotton (65% Polyester, 35% Cotton), Aluminium
Accessories included: Carry bag, 9 x Rope (7 rope has already attached to the tent), 19 x peg, 4 x pole cap
Color: Khaki and Tan
Tent Size: 310cm x 150cm x 125cm/ 130cm (Length x Width x Height)
* Only in the bedroom. The main pole can be adjusted in 2 steps according to the unevenness of the ground
Packed Size: 57cm x 22cm x 22cm (Length x Width x Height)
Weight: 8 kg (Including accessories)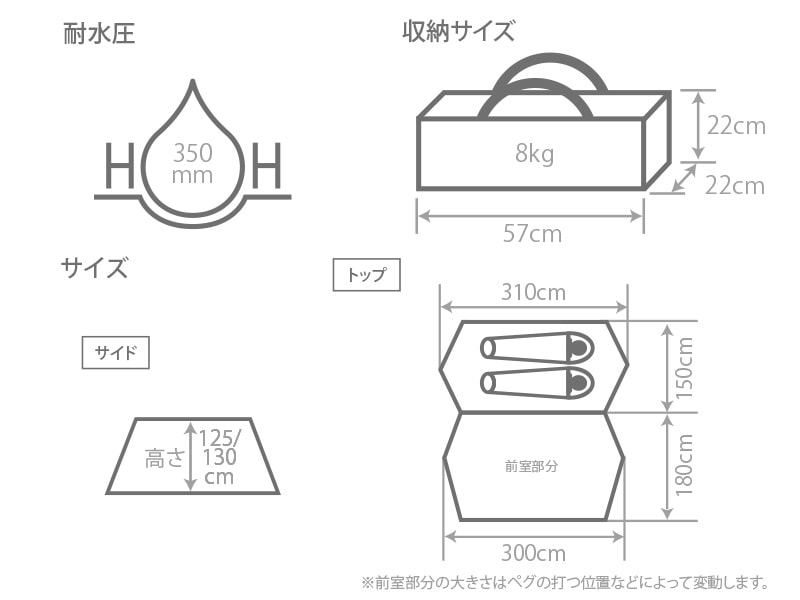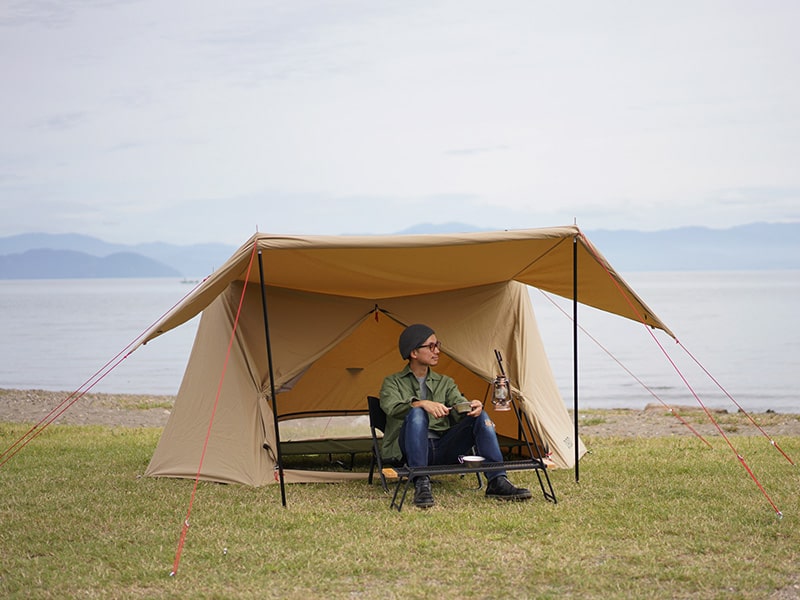 The Papfu tent is shaped like a Pap tent, but it is completed with a single tent, and by ensuring a larger tarp space than the Pap tent, we emphasize ease of use in solo camps. Also, unlike the 100% cotton fabric of Paptent, we used polycotton (a blended fabric of cotton and polyester) to improve waterproofness and lightness.
The base Pap tent itself is old, but it is a tent that proposes a new style of solo camp that is compact, integrated with tarp, and can bonfire nearby.