Designed to Maximize Your Charge
Get smart power from the sun with the portable BioLite SolarPanel 10+. Power tablets, phones, and other gear with 10 watts of usable electricity. Featuring BioLite's Optimal Sun System, an integrated sundial aligns you to the sun to capture direct rays while a 360 degree kickstand simplifies positioning on uneven terrain. The folding design makes it easy to pack for any adventure. Use energy in real-time or store for later with the integrated 3000 mAh battery.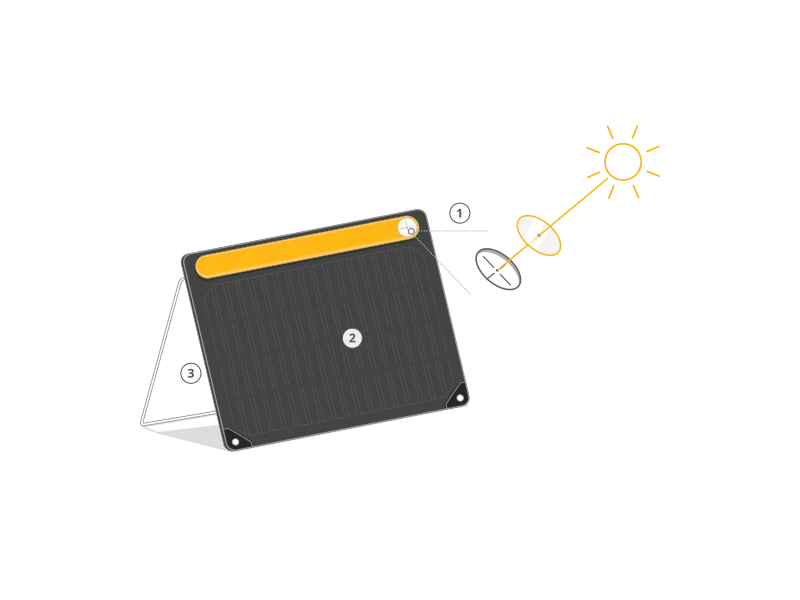 Maximizing Your Charge From The Sun - How BioLite Tech Achieves 100% Capacity
Direct Connect with the Optimal Sun System: Misaligning your solar panel can lead to losing up to 30% of watts available. Our sundial aligns you directly to the sun while the 360 kickstand helps you keep it in the right spot on any terrain
Maximum Power Point Tracking: BioLite software enables you to draw as much power as possible without overloading the system. The result is faster charge times and no crashes.
Thin Profiles for Cool Panels Panels lose efficiency when they heat up – so we made our panel ultra thin with minimal materials to dissipate heat quickly.